Recently,

We received tonnes of inquiries and deals for made-to-measure.
Though we've been busy designing for some of our exquisite members from Style Damsel, we promise Style Damsel's new collection to be out by Mid-July.
[To place orders for made-to-measure kindly contact the crew at info@styledamsel.com]


Meanwhile, Style Damsel tries to fit in the time to make some interlude dresses for the summer.
And because this is the special interlude collection, we are only making 1 for each design!
Now, how's that for EXCLUSIVO?!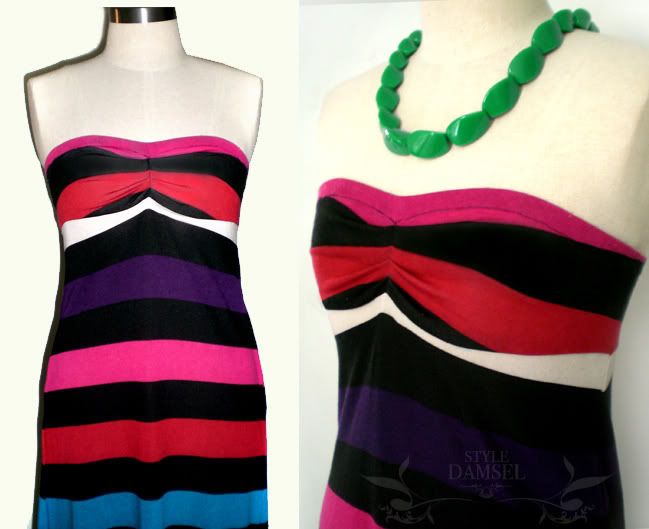 Retro Sweetheart Rainbow Maxi Dress, $95.00

[SOLD OUT]




You can read more and get this summer dress from the
Style Damsel's exclusive section
.
Since we only made one, the fastest finger prevails! So
hurrrrrrry
if you love it!
Today is also our
inaugural
"We Love Tote Bags Day"
.
By now you should have receive our love in your electronic mailbox. If you haven't, and would love to be part of our mailing list, drop the crew an email (info@styledamsel.com) and we will be more than willing to add you to our list.
Click
here
to get our specially designed tote bags for a special discounted rate before they are all gone!
The SD crew would love to wish all SD readers,
A Happy Tote Bags Day
!