Remember the people who brought us the quirky Laforet paper bags?


Not surprising, Art director of
Uchu-country,Nagi Noda
, once again intrigue consumers with her whimsical yet tasteful ideas and innovative concept.
Fresh from milk studio, NYC,
Nagi Noda
came up with new fashion hats that will knock
Philip Treacy
off his socks!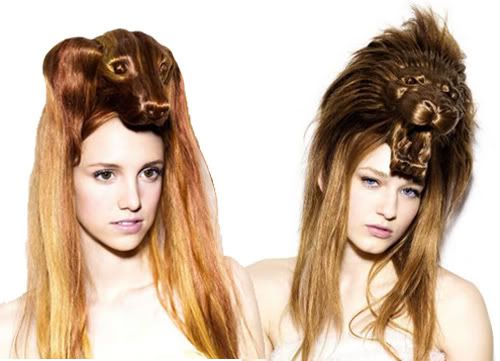 Other hair raising encounters: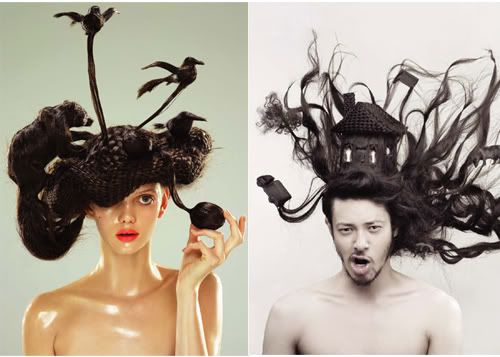 The men are not spared too.
We just love her
kowa kawaii
(that means cute but a little weird in Japanese) creations!