Move over Australia's next Top Model, and say G'Day to Project Runway Australia!

Based on the American version hosted by VS angel model, Heidi Klum, Project Runway Australia (PRA) features Australia's top model, Kristy Hinze, as host.



You can see very distinct similarities in both versions; 2 permanent judges, 1 male mentor, and of course 1 gorgeous host who (coincidentally or not) were both Sports Illustrated and Victoria Secret's model.
Although 4 lesser contestants, PRA also depicted a good mix of Australian designers from all around the continent. One that resembles Victorya Hong from PR season 4, Juli Grbac that reminds us of Jillian Lewis, Sophie Splading to Allison Kelly, and Mark Antonio to Christian Siriano!
Asians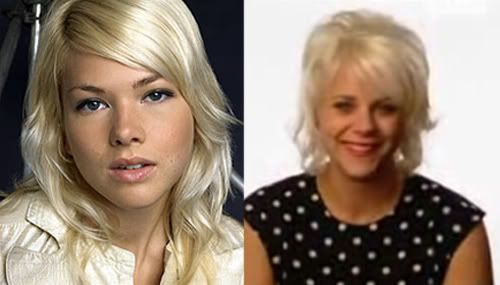 Blondes
Quirky hairdos
The first episode was aired last Monday on
Arena
. You can watch via
youtube.com
if you've missed it.