Inspired by the erratic temperaments of mother nature, Clear Grey Sky, is made from 100% premium silk with a soft and polished hand. Princess-cut and voluminous skirt flatters almost every figure. Intricately binded blue and white stripes give a vivid contrast to the outline of the dress.

Tacked with pin tucks from neckline downwards, the added dimensional textures give Miss Marine a flowy yet smart bodice. Retro butterfly sleeves not only make you a trend-setter, it also provides a leaner silhouette, making every wearer looking impeccable. Inspired by a men's craveat, the contrasting floral bow-tie around the waist adds interesting detail to the overall garment, making you look chic and desirable.

Come purchase our Clear Grey Sky and Miss Marine before they are gone!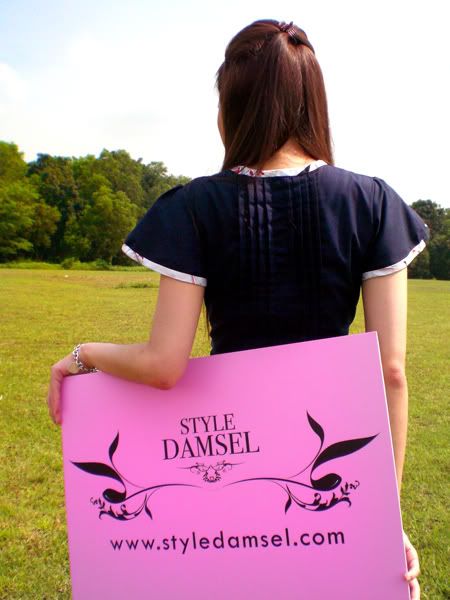 Visit
www.styledamsel.com
now!
Retail Price:


Clear Grey Sky - $119.00
Miss Marine - $95.00