With Mr sexyback as host, it wasn't too difficult to convert to great sports fans overnight.
Held last Wednesday, the 16th ESPY award ceremony was a galore of body-beautiful and athletic sports celebrities like Alex Rodriguez,
Lindsey Vonn,
Patriots quarterback
Tom Brady,
and soccer great David Beckham.
Over the years, with an increasing number of collaborations between fashion designers and sports labels (Alexander Mcqueen with Puma, Stella Mccartney and Yohji Yamamoto with Adidas, and Diane von Fürstenberg with Reebok) it isn't difficult for athletes to pick up better dress sense and get educated with high-end fashion labels. The effort in promoting aesthetics within comfort has seen some reasonable results in our male athletes these days. Take the cue from this year's ESPN ESPY award show:
Rajon Rondo from the Boston Celtic, in primp white suit with contrasting pipe details and black collar.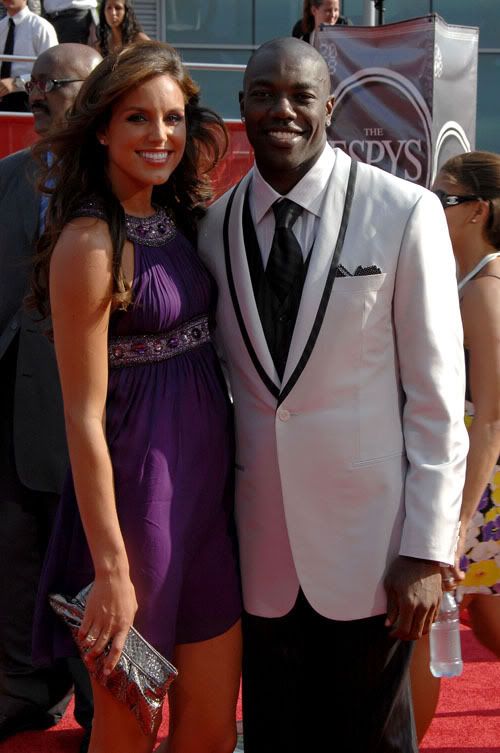 Not to confuse it with Terrell Owens (seen with Kate Walsh), in an equally charming enhanced lapel suit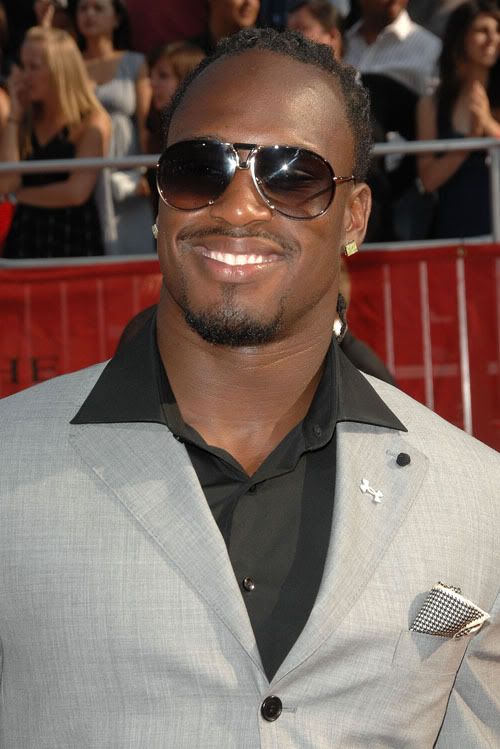 Vernon Davis from the San Francisco 49ers, classic and clean (we love the details).
Antoine Walker in classic black pin-stripe suit
David Beckham opted for a round-tip collar shirt and black skinny tie
Of course, wherever you go, there are bound to be fashion tragics...and it's not surprising if any of that came from sportsmen.
Sorry Shuan, full gold ain't working for us!
No excuse if you can't afford a mirror, Mr Edwards!
Though nothing related to NFL or sports for that matter, Zac Fron looked really polished and all-grown up in this cool-color ensemble
Zac Fron from high-school musical, better safe than sorry.
And of course the charismatic JT in marshmallow cream suit and black bow-tie