Being Style Damsel means,

Every product is exclusively crafted, hand-sewn, and well-inspected before it is put up on sale.


Behind every beautiful merchandise, a story lingers.
One that speaks of sweat, tears, and blood.
From the unique fabrication, to the carefully chosen stitch colors, right down to the near impeccable finishing methods, we know and did them all. Every item you see may vary, for the simple fact that they are being individually-made.
The 3AM sewing marathon was all worth it because of people like you!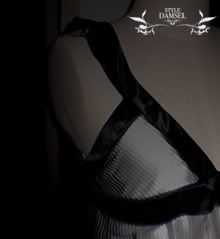 3 AM: An incomplete garment
Love,
Your
worn-out
Damsel